Cantilever Canopy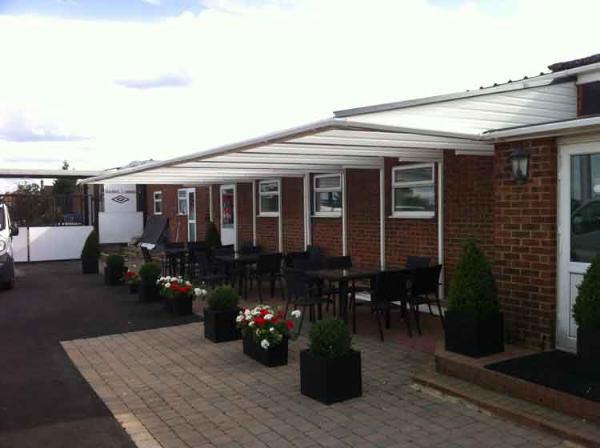 description
Our Cantilever Canopies are extremely popular.  Mouldings are offered in many different colours including any RAL number requested by the customer.  All brickwork is analysed during the site survey and custom built steels are manufactured to support these structures if required.  Projections range from 1.3m to 3.66m.  These can also be a stand alone structure, supported by steels.  Price guide 5m long x 2.5m projection from £1400 + VAT, Fully Fitted.
enquire
If you would like more information on this Cantilever Canopy then please contact us.
SAS Shelters
Unit 1 Greenwood Court, Ramridge Road, Luton, Bedfordshire. LU2 0TN. UK.