Semi Vertical Rack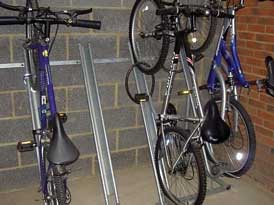 description
This semi vertical rack can fitted against a wall. With the advantage of using a smaller amount of  valued floor space. Ideal for Car Parks.
enquire
If you would like more information on this Semi Vertical Rack then please contact us.
SAS Shelters
Unit 1 Greenwood Court, Ramridge Road, Luton, Bedfordshire. LU2 0TN. UK.